"Now it is almost more than 3 decades, in which he has treated thousands of patients' worldwide suffering from lifestyle disorders through Classical Ayurveda."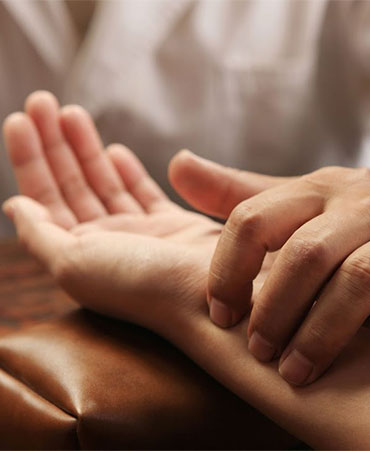 At present, we have Vaidya Hitesh Jani ji , who is direct disciple of Vaidya C.P. Shukla ji , and he is trying to take its Guru's mission one step higher by doing extensive promotional Ayurveda wellness awareness work in India. Vaidya Hitesh Jani is world renowned Ayurvedacharya and famed speaker and received various National and International awards for Ayurveda Awareness. With the social motive of spreading wellness, he has given this LokAyurved concept to the society. The core implementer, who is working very closely to develop this entire concept along with Dr. Jani is Ms. Shyampriyaa, an industry experienced IT & Project Engineer from Chandigarh. Along with that, the entire LokAyurved team consisting of doctors and Engineers and other field experts from all over India is also working under his guidance to support and execute concept activities.
In 2007, he got International Excellence Award for Ayurveda, Singapore for his contribution to promote Ayurveda. In 2012, Swargiya Moropant Pingade -Gauseva Puraskar, for Gauvigyan Research. In 2017, Gauchaturmas Award, Awarded by Pujya Shankracharyaji, Raghveshwar Bharti Saraswati
We are lucky to have such kind and knowledgeable vaidya in present era also, who work so much for mankind wellness along with cure. Jamnagar University people used to call him as "Moving encyclopedia of Ayurved".

Last but not the least, his efforts and optimism to strengthen Ayurveda as a wellness manual with preventive directives is commendable and given birth to Lokayurved.